Florence is without doubt one of Italy's most beautiful cities and attracts tourists keen to see the beautiful architecture and experience some of the fascinating history. On the majority of most people's Italian itineraries, you can be sure there are countless things to do, but where do you start in a city with so much to see?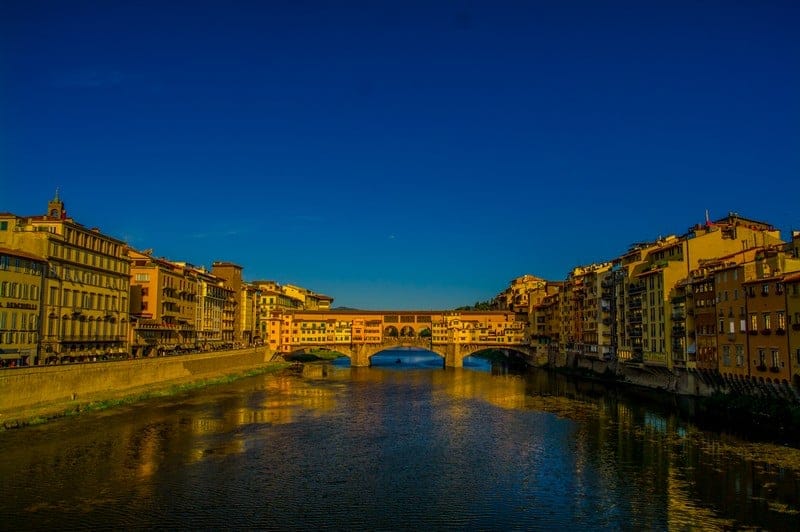 Well, here you'll find the Top 10 things to do in Florence, and if you leave the Tuscan city having checked these items off your list, then you'll be sure to have plenty of fond Florentine memories for years to come!
Top 10 things to do in Florence
Eat some Gelato
First thing to do? Eat Gelato!
You're on your holidays so what better way to get in vacation mode than by trying out an Italian speciality that Florence is especially amazing at.
Climb Brunelleschi' Dome
436 steps up, Brunelleschi's Dome is the highest point in Florence. That in itself merits a visit as you'll see some of the best views of the city on offer.
It's not the only reason to take the climb, however, as the Dome is actually one of the most important and impressive architectural works in not just Florence, but in all of Europe!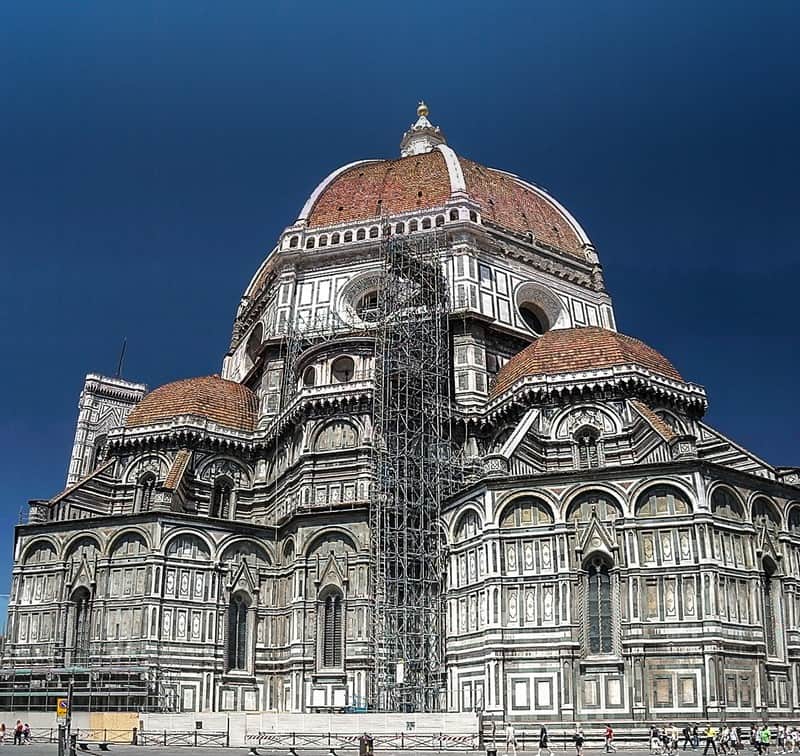 Check out the Uffizi Gallery
Be sure to check out the best collection of Italian paintings in the country on your trip to Florence. If any art museum in Europe can rival the Louvre then this is it.
You'll see masterpiece after masterpiece, making it well worth the lengthy wait to get in.
You can even avoid such a long wait, though, by booking tickets in advance. And if staying in an apartment close by, then you'll not even have to get up too early to get there at opening. Oh-Florence offers apartments close by to the Uffizi Gallery so it might be worth taking a look.
Visit the Vasari Corridor
Concealed by old city houses and actually passing through an old church as well, the Vasari Corridor is a gorgeous, yet elusive, Renaissance-era passageway which connects the Palazzo Vecchio with the Palazzo Pitti.
It was built to satisfy the Grand Duke's desire to travel freely between his home and government palace and even joins with the Uffizi gallery at one point. Quite a passageway indeed!
Piazzale Michelangelo
Yes, the best view of the city can be seen from the Dome, but for that postcard-perfect view that captures the whole skyline, then head to Piazzale Michelangelo. From this spot up in the hills overlooking the city, you will be able to enjoy the beauty of all of Florence at once!
Head to the markets for some Italian style
You may not know this, but Florence is famous for its leather markets, the best of which is found just by San Lorenzo Church.
Head there for some reasonably priced and quality leather to take home to rock that classic Florentine look when you, unfortunately, have to head back to reality!
Admire the miracle of the Ponte Vecchio
The Ponte Vecchio was built in 1345 and was the first bridge in the city to cross the Arno River. It was also the only bridge to survive World War II so it's special for that reason, as well as its classic elegance and beauty.
It's lined with jewellery shops and there is always a busy atmosphere, making it the perfect spot to take in the Arno.
Accademia Gallery
Although the second most popular art museum in the city, the Accademia Gallery is still a great place to spend an afternoon. It has housed the David statue by Michelangelo since 1873 and thousands come each year to see this star attraction.
You'll also find a Pietà and the four unfinished Prisoners from Michelangelo, as well as work from other talented artists.
Visit Pisa
Everybody knows the Leaning Tower of Pisa, but apart from that architectural mishap, there is little else to see in Pisa.
That makes a day trip instead of a weekend Pisa trip the perfect idea and Florence is one of just a few cities from which a trip to see the Leaning Tower is possible.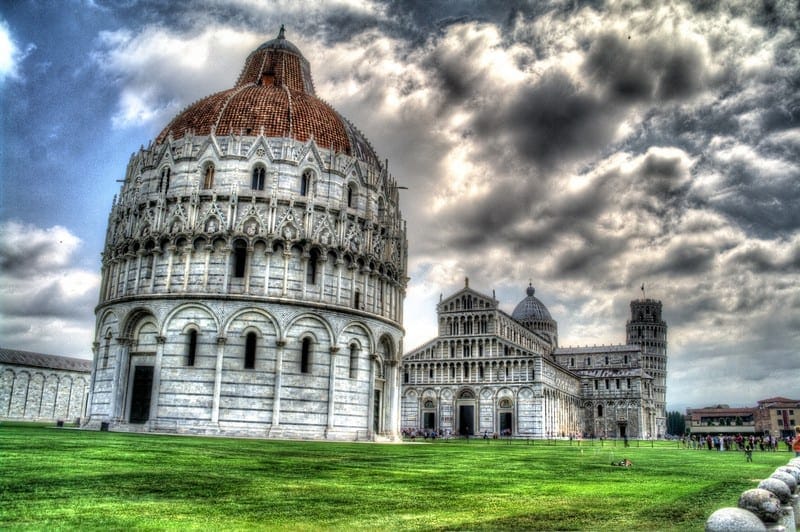 Pizza in Florence
You can't leave an Italian city without trying some pizza – you really can't! Florence is no Naples, but the pizza is as good as just about anywhere else!
Some of Italy's finest chefs work in Florence so all the food is top-quality and with a glass of Tuscany's finest Chianti wine, you'll have a few meals to remember!
Is there anything you would add to the Top 10 things to do in Florence?
The following two tabs change content below.
Jeremy is the owner and travel blog moderator at www.TheWorldOrBust.com.
Latest posts by Jeremy Albelda (see all)